The many faces of Africa around the world remains largely unheralded, unknown and at times, mythical. Weekly, our editors identify various subjects about Africa and unpack them for you.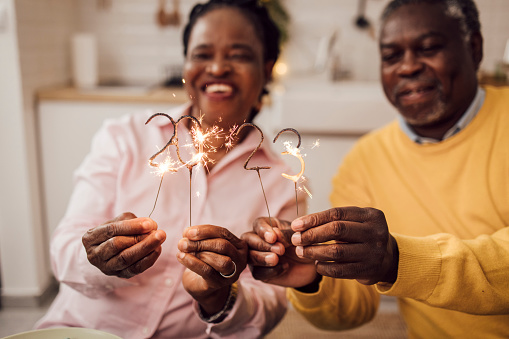 Gesondheid
— is the Afrikaans word for cheers
pronounced (ge-sund-hate)
Afrikaans is a West Germanic language of Southern Africa mostly derived from Dutch. It developed as Dutch settlers and indigenous African mixed languages beginning in the 17th century. Today, an estimated 15 to 23 million people call Afrikaans their mother tongue. It is mainly spoken in South Africa and Namibia and can also be heard in parts of Botswana and Zimbabwe.
Chichewa, also known as Nyanja, is a Bantu language spoken in much of Southern, Southeast and East Africa. It is the national language of Malawi and is also spoken in Zambia, Mozambique and Zimbabwe.
• Murna
Hausa language, the most important indigenous bridge language in West and Central Africa, spoken as a first or second language by about 40–50 million people. It belongs to the Western branch of the Chadic language family within the Afro-Asiatic language phylum. It is spoken mainly in northern Nigeria and Niger, and also in Benin, Burkina Faso, Cameroon, the Central African Republic (CAR), Chad, Congo, Eritrea, Germany, Ghana, Sudan and Togo.
• Mma manu
Igbo is the principal native language of the Igbo people of southeastern Nigeria with around 45 million speakers and over 20 dialects
Luganda, a Bantu language, is an official language of Uganda along with English and Swahili. It is spoken primarily in Kampala, but may be understood in much of the country and in the African Great Lakes region.
Northern Sotho is a Bantu language spoken primarily in South Africa, where it is one of the 11 official languages. It is spoken by about 4.2 million people in the South African provinces of Gauteng, Limpopo and Mpumalanga.
• Nqa
Sesotho (Sotho) is a Southern Bantu language of the Sotho-Tswana group, spoken primarily by the Basotho in Lesotho, where it is the national and official language, South Africa, where it is one of the 11 official languages and in Zimbabwe where it is one of 16 official languages.
Somali, an Afro-Asiatic language spoken by over 16 million people, is an official language of Somalia, a national language in Djibouti, and a working language in the Somali Region of Ethiopia.
Maisha marefu
— is the Swahili word for cheers
Afya

Vifijo
Swahili is a Bantu languages spoken by the Swahili communities in Kenya, Tanzania, Uganda, Rwanda, Burundi, Mozambique and the Democratic Republic of Congo.
• Imphilo lenhle
Swati is a Bantu language of the Nguni group spoken in Eswatini and South Africa by the Swazi people. It is the official language of Swaziland (along with English) and since 1994 one of the nine indigenous languages to enjoy official recognition in South Africa. The number of speakers is estimated to be in the region of 2.4 million.
Tarifit is spoken by 8 million speakers in Arrif (Northern Africa) and Europe.
Tswana is a Bantu language spoken by about 4.4 million people in Bostwana, where it is the national and majority language, Namibia, Zimbabwe and South Africa. The majority of speakers, about 3.6 million, live in South Africa, where the language is officially recognised. 
• Impilo
— is the Xhosa word for cheers
Xhosa is a Nguni Bantu language with click consonants and is one of the official languages of South Africa. It is spoken as a first language by approximately 8.2 million people and by another 11 million as a second language in South Africa, mostly in Eastern Cape Province.
Yoruba is a pluricentric language spoken in West Africa with the number of speakers estimated between 30 and 40 million. It is a language spoken principally in Nigeria and Benin, with communities in Sierra Leone, Liberia, other parts of Africa.
Oogy wawa
— is the word for cheers in Zulu, pronounced (oogee-wawa)
Impilontle
Akubekuhle
Zulu is a member of the Bantu/Nguni family of languages. It is one of the official languages of South Africa spoken by about 10 million people mainly in Zululand and northern Natal in South Africa and also in Botswana, Lesotho, Malawi, Mozambique and Eswatini.
Subscribe to our bi-weekly newsletter and be the first to Receive New Updates.
Your comments, ideas, and thoughts matter.
Drop us a line: