– News features, commentaries, analyses, interviews & Op-ed.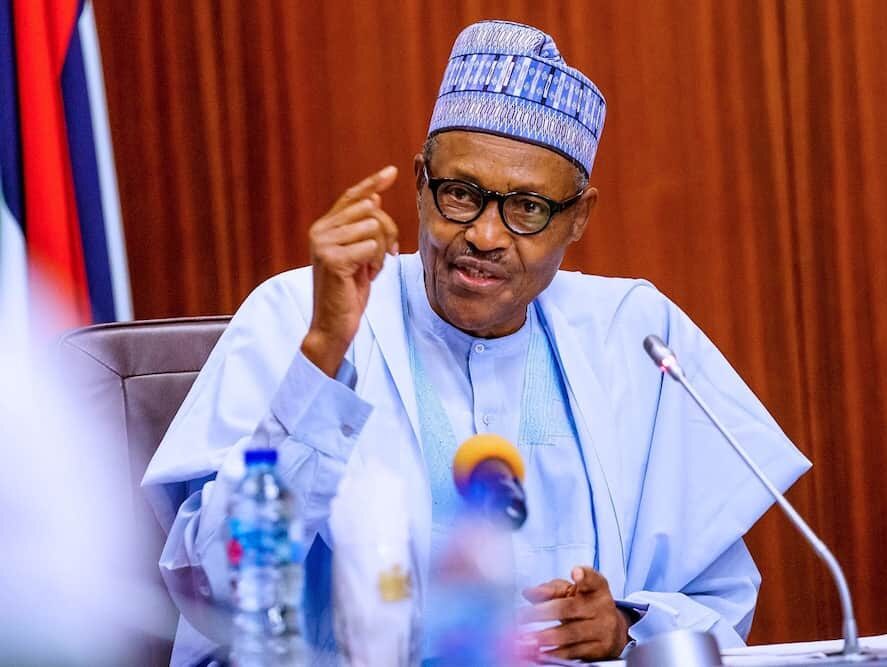 One Hundred and thirty-three million Nigerians are now poor, according to the recent report released by the Nigeria's National Bureau of Statistics (NBS).
The last report on Nigerian poverty index in 2018 is pegged the figure at 87 million people living below the poverty line. In 2022, the number jumped to 133 million which represents about 63% of the country's overall population.
That means that an additional 46 million persons became poor in the last four years. With this calculation, it is estimated that about 11.5 million persons had became impoverished on a yearly basis. A breakdown of these stats, translates to 221,153 poor persons became poor weekly. 
When you remember that most times, the NBS reports are not a comprehensive enough to capture the depth of the situation on the ground, it gets even more scary. 
When the World Bank Report about poverty in Nigeria was first released in 2018, there was a proviso that warned that the trajectory will by 2030 make Nigeria a country with one third of the world's poorest persons. Today, that report is proving to be right.

Seven years under the leadership of the current head of government, President Muhammadu Buhari, the world's most populated black nation has become poorer. Sad as it is, this has become antithetical to the expectations of the Nigerian voter who had placed so much hope in Buhari's ability to stem the tide of corruption that was prevalent under the government of Goodluck Jonathan and return the country to the path of prosperity. Rather than that, things have gone downhill economically for most Nigerians.

Among his many political "sins", Buhari's government inability to provide security for Nigerian lives and property has been worrisome. Worst hit are the farmers who had become victimized by the incessant clashes between farmers and herdsmen. The farms are no longer safe as farmers are kept away from their farms. The northern region of the country which is traditionally the country's breadbasket where 65% of the populace are subsistent farmers with farming representing about 23 – 25% of the country's GDP. Buhari's government lack of the will and muscle to quell the violence adversely affected agricultural productivity thus jeopardizing the attendant rise in the prices of farm products.

Added to this equation is the poor management of the country's fiscal and monetary policies under the current administration in Nigeria. Consequently, inflation in the country has been at double digits for a long while,  even before the COVID-19 pandemic and the effect of the Russia-Ukraine war which has added to exacerbate the living condition of the average Nigerian family. This has resulted in the dependence on imported food items and such other essential commodities to augment local supplies leading to the further depletion of the country's dwindling foreign reserves. 
Under President Buhari, the unhinged level of borrowings created a fiscal mess where debt servicing has overtaken the country's revenue. In 2020, the percentage of debt servicing to revenue stood at 99%. This has grown to 109% in 2022. You cannot run an economy with such negative numbers. You cannot run an economy where you spend more on debt than you earn. For some inexcusable reasons, oil is still the major source of revenue and foreign exchange for the Nigeria  but for seven years, much of the oil have been stolen. Official records show that crude oil production crashed by 24.73% in September 2022 to 937,766 barrels per day compared to 1,246 million barrels per day recorded at about the same time in 2021. Since 2021, $3.3 billion have been lost to oil theft. An average of 437,000 barrels per day have been lost since January 2022 till September 2022. Stolen crude oil is worth more than $10 billion, a financial loss that represents approximately about 50% of Nigeria's external reserves and more than double the total revenue from January to April the same year. In 2020, $1.63 billion was lost to crude oil theft. When put together, Nigeria, under Buhari has lost more to crude oil theft than under any other administration in the history of the country.

Nigeria's GDP has not grown beyond four percent since Buhari took office as Nigeria's president. This is a growth rate that the country often exceeded from 2000-2015. The country is currently ranked 131 out of 190 in the ease of doing business despite its enormous human and natural resources. Since Buhari assumed power, businesses have been shutting down at alarming rate and foreign companies are relocating to neighboring countries such as Ghana due to hostile and unfavorable business conditions, plus an epileptic power supply. This has since worsened the unemployment rate which is now at an all-time high of 33%. Corruption has worsened under the Buhari Government as the country is ranked 154 out of 180 countries in the Global Corruption Index.

Overall, there seems not to be any coherent economic plan. There also seems to be a disconnect between the minister in charge of the country's finance and the country's central banker. In all of this, the President himself has proven to be unaware of how the country's finances are handled under his watch.

All these put together, explains why the country's poverty level has grown worse in geometric terms.

Buhari who had been elected on a populist mantra has since fallen out of favor with the generality of Nigerians. His campaign promise to "lift 100 million Nigerians out of poverty" has been nothing short of a pipe dream because since he took office, 46 million Nigerians have fallen into a deathly poverty trap.

All of his government's ill-conceived and badly executed so-called poverty alleviation programs have been colossal failures, such as 'Trader Moni', 'Conditional Cash Transfer' and 'N-Power' where stipends are said to have been doled out to some 'selected' beneficiaries. Buhari's management of the economy has been hollow and has  failed to capture the fact that stipends to the poor is antithesis to organically fixing the economy.

The Buhari government started by "drying up the river" and then sharing  "a cup of water". How hard is it for his people to realize that the solution is in fixing the river. 

Let's pause to consider that it took Nigeria 1960-2018 to hit 87 million poor persons and it took Nigeria between 2018-2022 to increase its poverty rate by over 50%. This means that the poverty rate in the last seven years under Buhari marks the highest point under any administration since the emergence of Nigeria as a nation state.

In conclusion, I can confidently and unequivocally state that poverty will remain Buhari's legacy when this chapter of the Nigerian history is written. He has conclusively proven the axiom that says that you cannot give what you don't have; and that you cannot solve a problem that you don't have the solution.
Your comments, ideas, and thoughts matter.
Drop us a line: