PAN AFRICAN MARKET SEGMENT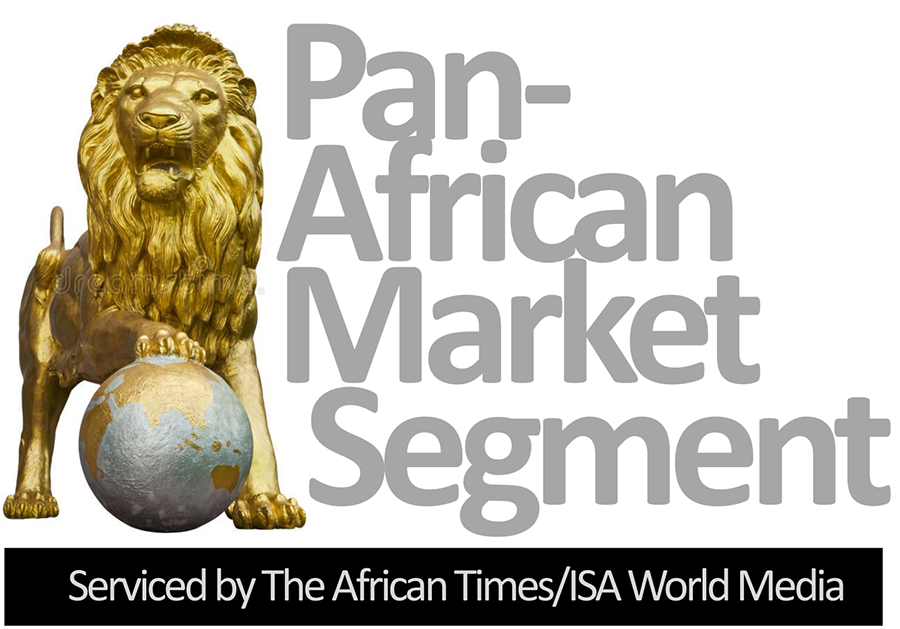 A segment of the global consumer market most often overlooked by both corporate and private marketers/agencies is the multi-billion dollar (USD) Pan African market. This market encompasses the fast-rising economies
of the 54 African nation states, the highly lucrative African American demography of the United States of America, the Caribbean, and the largely Black population of
Latin and South and Central America, most notably Brazil.
For over 30 years, The African Times/USA based in the second largest media market in the United States, Los Angeles, California which is the fifth largest economy in the world.
It has served the Pan African readership with news, features and stories that bridge the geographic divide between the various region where people of African origin are nationals, including the Black emigre communities in Europe – the UK, France, Spain, Germany, Netherland, Portugal, etc.
Since transforming its stable into a largely digital publication in 2020, its flagship portal: www.theafricantimes.com, with its bi-weekly newsletter of about 1.6 million subscribers (and still counting), The African Times/USA has become the one-stop shop for seasoned marketers targeting this market. Leveraging its influence in both the private and public sectors across this particular market that has increasingly become culturally monolithic, The African Times/USA is strategically positioned to effectively promote your brand, services, products and sales message with proven results.
For the records, The African Times/USA is well respected, influential and is staffed by highly skilled professionals. Clients have include, Ethiopian Airlines, Western Union, MoneyGram, Turkish Airlines, South African Airlines, Royal Air Moroc, Emirates Airlines, the defunct Air Afrique, South African Tourism, Seychelles Tourism Board, Toyota USA, 
Guinness, South African Wines, Vertex Pharmaceuticals, the United States Postal Services, among many others. 
 And as value added, its social media handles – Facebook, Twitter, and Instagram complement daily The African Times/USA's brand of niche journalism that has enjoyed an unprecedented appeal within the entire Pan African readership spectrum.