ARTS, STYLE & ENTERTAINMENT
This is YOUR lifestyle gallery – of what is new and what is happening in the U.S. And the Black World, not excluding Africa. For this section if you have any news we should know about – let us know at: lifestyle@theafricantimes.com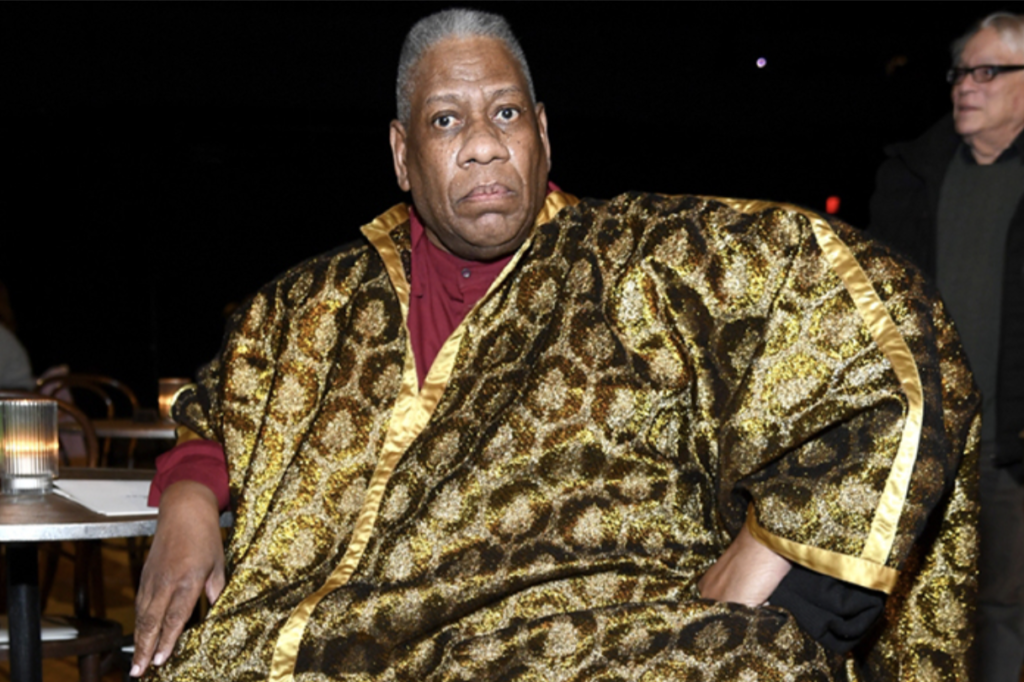 André Leon Talley, the former American Vogue creative director who died last year, shall have his life exposed at the forthcoming estate auction by Christie's.  The array of possessions is eclectic – from all the originals from Andy Warhol, who Andre worked for and with his last career start to the Louis Vuitton personalized luggage, as well as this extraordinary fashion items he wore at the many shows and ………   
The auction is poised to be an elegant signoff from a man who believed fervently in the transformative power of fashion.
Talley was a complicated, contradictory character. Cathy Horyn, the fashion editor of the New York Times when Talley was in his Vogue era, recalled him last year as "a mixture of southern front-porch grandee …
and persnickety Beaton-esque observer". The grandson of a sharecropper, he was raised by his grandmother, Binnie Francis Davis, whose high standards of elegance and aesthetics he credited with sparking his interest in fashion. Their laundry was boiled "in a big black iron cauldron in our yard", he wrote in his 2003 memoir A.L.T., but "until I left home, I never used a towel that hadn't been ironed".
By the time he joined Vogue in 1983 and became a semi-public figure as Wintour's longstanding chief lieutenant, Talley was already a legend within fashion, his encyclopedic knowledge of fashion history set off to perfection by a glittering backstory of apprenticing for Vreeland and clubbing with Karl Lagerfeld.
André Leon Talley: 'My story is a fairytale, and in every fairytale there is evil and darkness'
In the late 1990s, Talley was in his prime: a glamazon on a giant scale, draped in furs the size of king-size bedspreads and with a Lauren Hutton gap between his teeth.
Talley championed black designers in the pages of Vogue, featuring the work of Patrick Kelly, Kevan Hall, Stephen Burrows and Willie Smith. Toward the end of his life, he was an early cheerleader for the designer LaQuan Smith buildings will inspire you. In 2010, Talley persuaded his friend Serena Williams to help put Smith on the map by modelling in his New York fashion week show.
Highlights from the upcoming sale were sent to Paris for the haute couture shows this week, where they were feted with a champagne reception. Both as a Francophile and as a connoisseur of high living, Talley would have loved being honored during couture week, said Deacon Alexis Thomas, the executor of Talley's estate and a close friend. "André loved fashion and he loved luxury. That was how he chose to live his life, and he did that beautifully, and this collection reflects that. But our hope is that it also reflects a holistic sense of who André was as an activist, a friend and a man of faith."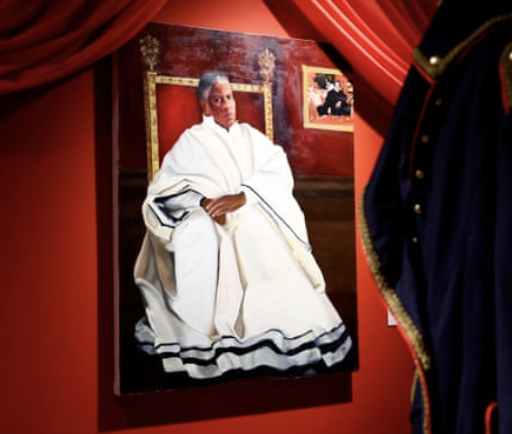 Kim Cole Moore's portrait of Talley. Photograph: Sarah Meyssonnier/Reuters
Talley's set of monogrammed Louis Vuitton luggage. Photograph: Courtesy of Christie's
At Talley's memorial service in Harlem last year, Michelle Obama paid tribute to his "kindness, charm and electricity", which, she said, "changed the world". Perhaps Talley is fated always to be remembered by his stacks of monogrammed luggage. But the tales of the young designers he helped and the generous legacy bequeathed in his name tell an altogether more sophisticated story.
Subscribe to our bi-weekly newsletter and be the first to Receive New Updates.
Your comments, ideas, and thoughts matter.
Drop us a line: