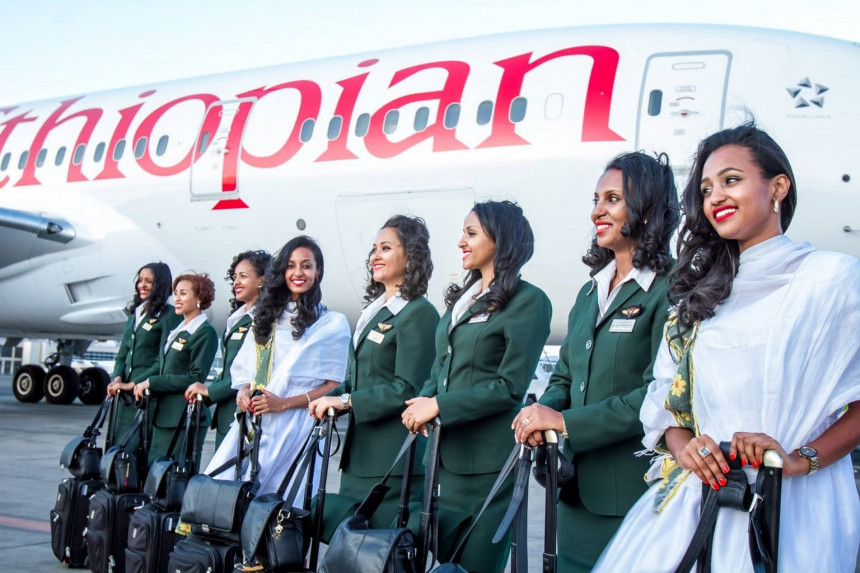 Traveling to Africa from America, Asia, Europe and other parts of the world as well as traveling from Africa to anywhere in the world deserves a quality experience that only a few airlines can guarantee. In this report, we ranked the 10 best Airlines that serves the Africa for travellers who intend to travel to and fro Africa in 2023.
We conducted a survey of 200,000 Pan-Africans in the African Times USA database who travel frequently from Africa to other parts of the world and vice versa. Our team also travelled in various airlines in the year 2022 to arrive at an informed conclusion.
The top ten airlines that serve Africa are:
Not only does the Emirates have a huge presence in West Africa, it is also active in east Africa and connects travellers to the entire continent. It is one of the best carriers in the world and offers fantastic service from economy – first class. It has a vast route network, quick connections and record of quality.
Ethiopian Airlines is one of the largest airlines in Africa. It is the most decorated airline in Africa and has a rich history of excellent services. Despite its humble beginnings, Ethiopian Airlines (Ethiopian) has had more than 75 years of successful journey which made it the leading Aviation Group in Africa. Of course, Ethiopian is ageing beautifully. Over the decades, the airline has established itself as the leader in all facets of the aviation business: technology leadership, network expansion and aviation mentoring. Ethiopian started its operation with five C-47 aircrafts back in 1946 and made its debut fight to Cairo via Asmara. Ever since, it has been growing in leaps and bounds, and continued to introduce cutting-edge aviation technology and systems. As aviation technology leader, Ethiopian was a pioneer in ushering in new aviation technology into Africa including the first jet airplane as well as the first B767, B777-200LR, B787 Dreamliner, and787-9 in the continent. Ethiopian also led the way in operating Africa's first Airbus A350 XWB. Currently, the airline has a fleet of more than 141 modern aircraft with average fleet age of five years; it also has 37 ultramodern aircraft on order. Living its motto of Bringing Africa Together and Beyond, Ethiopian has created Africa-wide and transcontinental air connectivity networks linking its main hub Addis Ababa to the rest of the world. The airline serves 131 international passenger and cargo destinations, including 63 African cities, with daily and multiple flights with a minimum layover in Addis. As a veteran carrier serving a vast intra-African network, Ethiopian flies to more destinations in the continent than any other airline. Having met its 15-year strategic plan, Vision 2025, ahead of time, Ethiopian has charted out a more ambitious strategic roadmap called Vision 2035 to further bolster its continuous growth. In December 2011, Ethiopian took a giant leap forward in its successful journey by joining Star Alliance, the world's largest airline network. Over the years, the multi-award-winning airline has received countless coveted accolades and recognitions for its excellence, including Skytrax's Four-Star Airline Certification and Best Airline in Africa title for 5 consecutive years, and Overall Excellence for Outstanding Crisis Leadership Award in 2020 to mention but a few. Building on its continuous success, Ethiopian has achieved an average growth rate of 25 percent in the seven years prior to the COVID-19 pandemic. It is the most successful airline in Africa and still one of the best airlines to travel to and fro Africa in 2022. visit www.ethiopianairlines.com 
Qatar airways is one of the best airlines to fly to and fro Africa. One of its strong point is safety. It has some of the most spacious economy seats. It has one of the finest In-flight dining and over 3000 different forms of entertainment.
Royal Air Maroc has been one of the best regional airlines in Africa. It serves Africa from America, Europe, Asia-pacific and the middle East. It offers comfort and serenity with Moroccan hospitality. It has a network reaching 80 destinations in 41 territories around the world towards the biggest capitals in Europe, North America and South America.
Owned by the South African Government, the South African airways is one of the largest airlines in Africa. With hubs at Johannesburg and Cape Town, the airline operates extensive services within and outside Africa. It is a member of the star alliance and operates international services to North America, Asia, Europe and Australia.
The Kenyan Airlines is one of the largest airlines in Africa and holds the award for 2016 and 2017 World Travel Awards for Africa's leading airline. It is one of the few airlines that is raising the standards of African aviation. Its service is excellent and it has an amazing staff.
This Belgium Airlines has strong reputation of connecting US and Europe with French Speaking African countries through their Brussels hub. Many factors make Brussels airlines stand out however convenience is a major reason. The airlines offer largest in-seat entertainment touch screens in economy class.
Up from 18 destinations in 2011, the Turkish Airlines now serve about 53 passenger destinations across in Africa this year. The Turkish Airlines offers of one-stops and its strong use of narrowbodies have made it a desired airline to and fro Africa because it serves smaller cities with increased frequencies and connectivities.
For over a decade, Delta Airlines has been one of the best US-based airlines serving Africa. The airline has served over 7 million persons and one of its major selling point is convenience.
This is one of the few U.S based airlines that fly to African destinations directly. It operates a non-stop service and are committed to ensuring that their airline continues to offer non-stop service as a secure and reliable link to and fro Africa.
Subscribe to our bi-weekly newsletter and be the first to Receive New Updates.
Your comments, ideas, and thoughts matter.
Drop us a line: